Energy density of crystals, surfaces, slabs, and molecules  can be calculated by using Density Functional Theory (DFT).
The absolute energies calculated by the DFT are arbitrary – The "zero" energy can be arbitrarily chosen.
The relative energies can give useful insight into structural stability (and several other phenomenon).
In the following example, the "zero" energy is set to be the energy of the tetragonal phase of SnTiO3 at zero strain.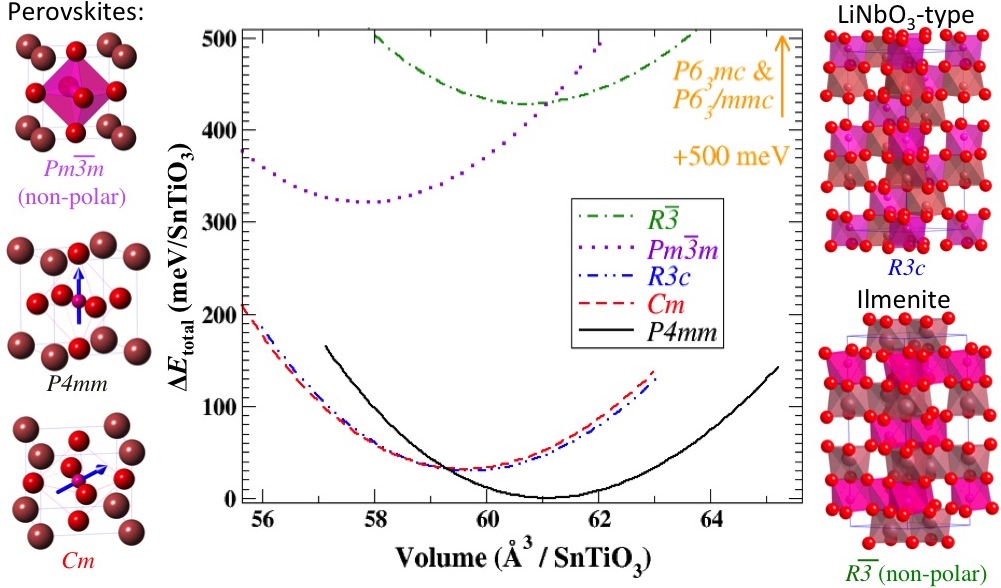 Polymorphs of SnTiO3 and their relative stability are discussed in detail in following sections: